Regular price
Sale price
$37.00 USD
Unit price
per
Sale
Sold out
This is perfect for your Luteal Phase (Days 17-28ish), which is the last phase in your cycle. The corpus luteum will produce progesterone, along with some estrogen. Progesterone levels slightly increase, which helps thicken the lining of your uterus. But, if you don't get pregnant, the corpus luteum will die off, your progesterone levels will drop, and your endometrium will start to shed. Then the entire process will repeat!
Our Hormone Hot Chocolate mix is made from organic fermented cacao (not to be confused with cocoa). Organic Cacao is packed with essential and trace minerals such as iron, magnesium, phosphorus, and zinc. It also has several vitamins including vitamin A, B vitamins, vitamin C and vitamin E. Our cacao is naturally fermented and pressed before being ground into a powder. In one Tbsp you get about 1 gram of fiber and 240 mg of antioxidants!
Peppermint is an herb that is rich in fiber, vitamin A, iron, manganese, and folate. Helps ease PMS symptoms such as cramping, mood swings, headaches, bloating, constipation and nausea.     
This mix is full of added adaptogens like Ashwagandha and Lion's Mane Mushroom to help support the Luteal Phase. These help raise progesterone levels, which is key during this phase. They also lower stress hormones, fight inflammation, and help improve natural sleep cycles. Additionally, they help lower your blood sugar levels which is ideal during this phase, as you naturally have higher insulin resistance just before menstruation. And helps ease premenstrual cramping. 
Naturally sweetened with monk fruit, as to not raise your blood sugar levels, which makes it low glycemic! Contains two organic prebiotics to benefit healthy bacteria living in your gut.

Don't want it as a hot beverage?? Add ice on top and cool it off.
Additional options: add to yogurt, oatmeal, smoothies or even sprinkle it on cereal. 
Organic

Whole Foods

No Sugar Added

Immune Boosting

Supports Hormones

Added Adaptogens

Luteal Phase

Nutrient Dense

Fermented Cacao

Prebiotic

Gluten-free

Compostable 

Packaging
Ingredients

Organic Fermented Cacao, Organic Coconut Milk Powder, Organic Monk Fruit Extract, Grass-fed Hydrolyzed Collagen, Organic Peppermint Leaf, Organic Ashwagandha, Organic Lion's Mane, Organic Chicory Root Inulin, Organic Coconut MCT Oil, Organic Acacia, Celtic Sea Salt, and Organic Peppermint Oil.
Instructions

Stovetop:

Heat 8oz of water in a pot on the stove until hot. Pour hot water into mug and stir in 3 tablespoons of hot cacao mix. Optional: Add milk of choice for extra creamy richness. 

Kettle:

Heat 8oz of water in a kettle. Pour hot water into mug and stir in 3 tablespoons of hot cacao mix. Optional: Add milk of choice for extra creamy richness.

Iced:

Heat 4 oz of water. Stir in 3 tablespoons of cacao mix then stir. Pour over 1 cup (4 oz) of cubed ice. Optional: Add milk of choice for extra creamy richness.
Share
View full details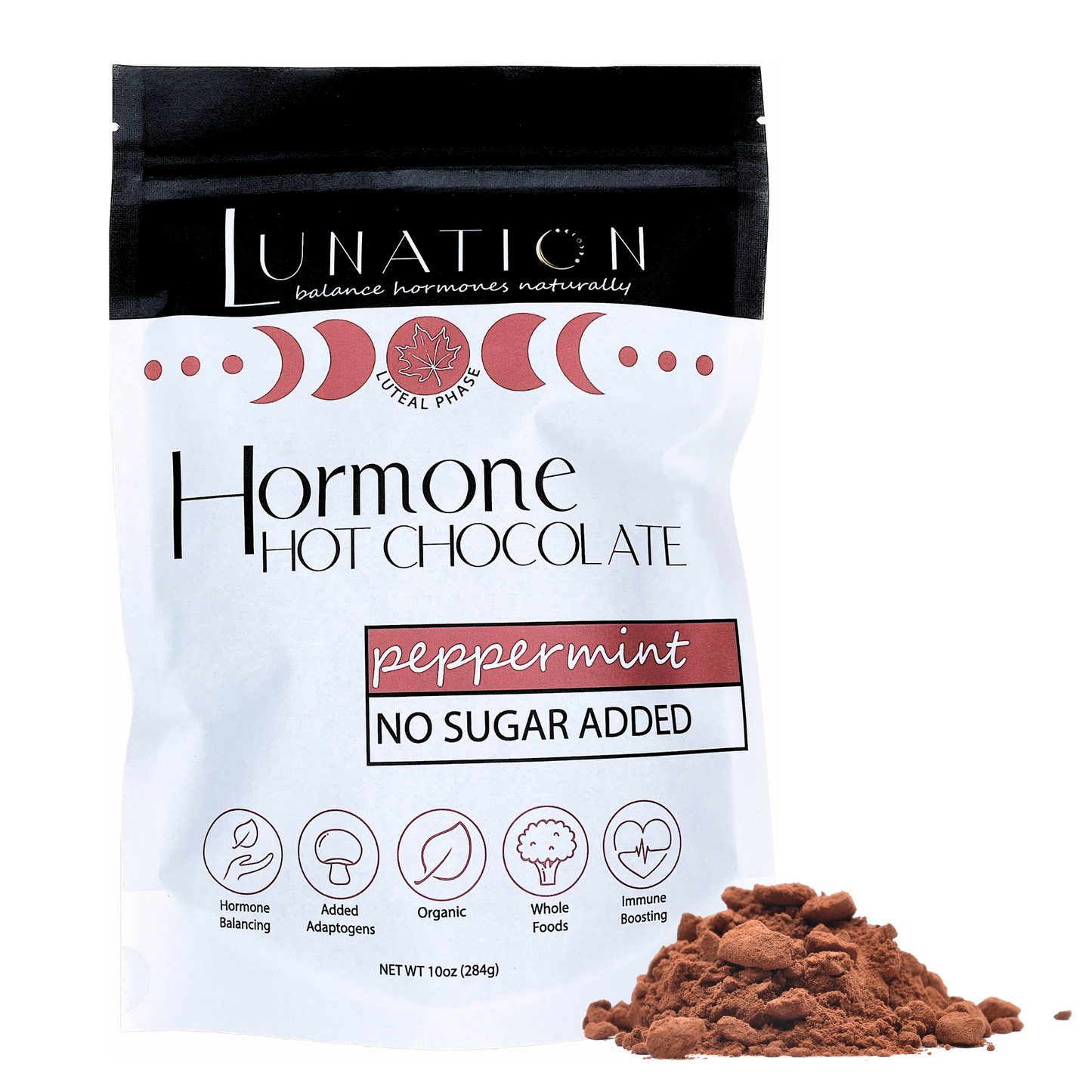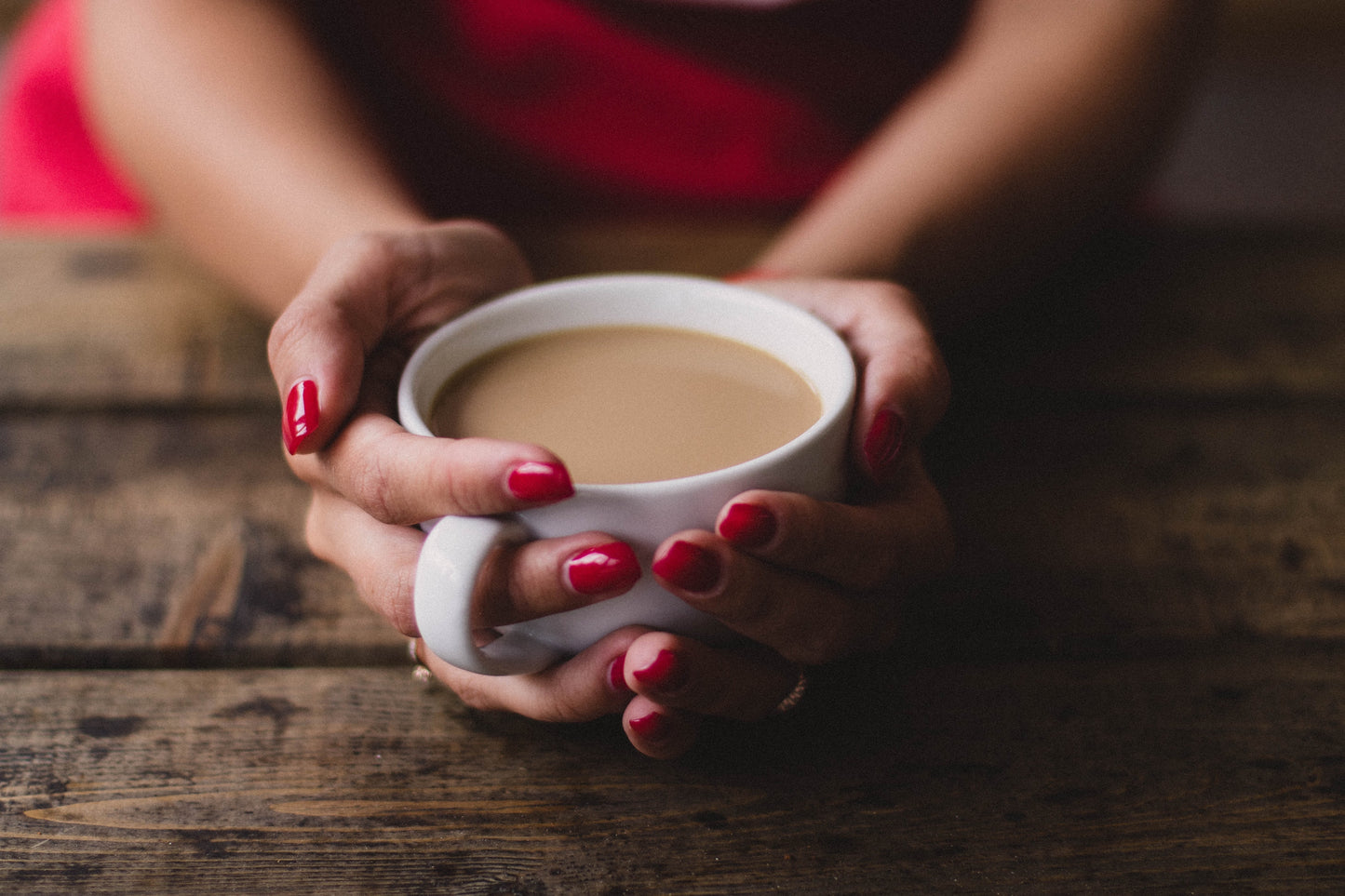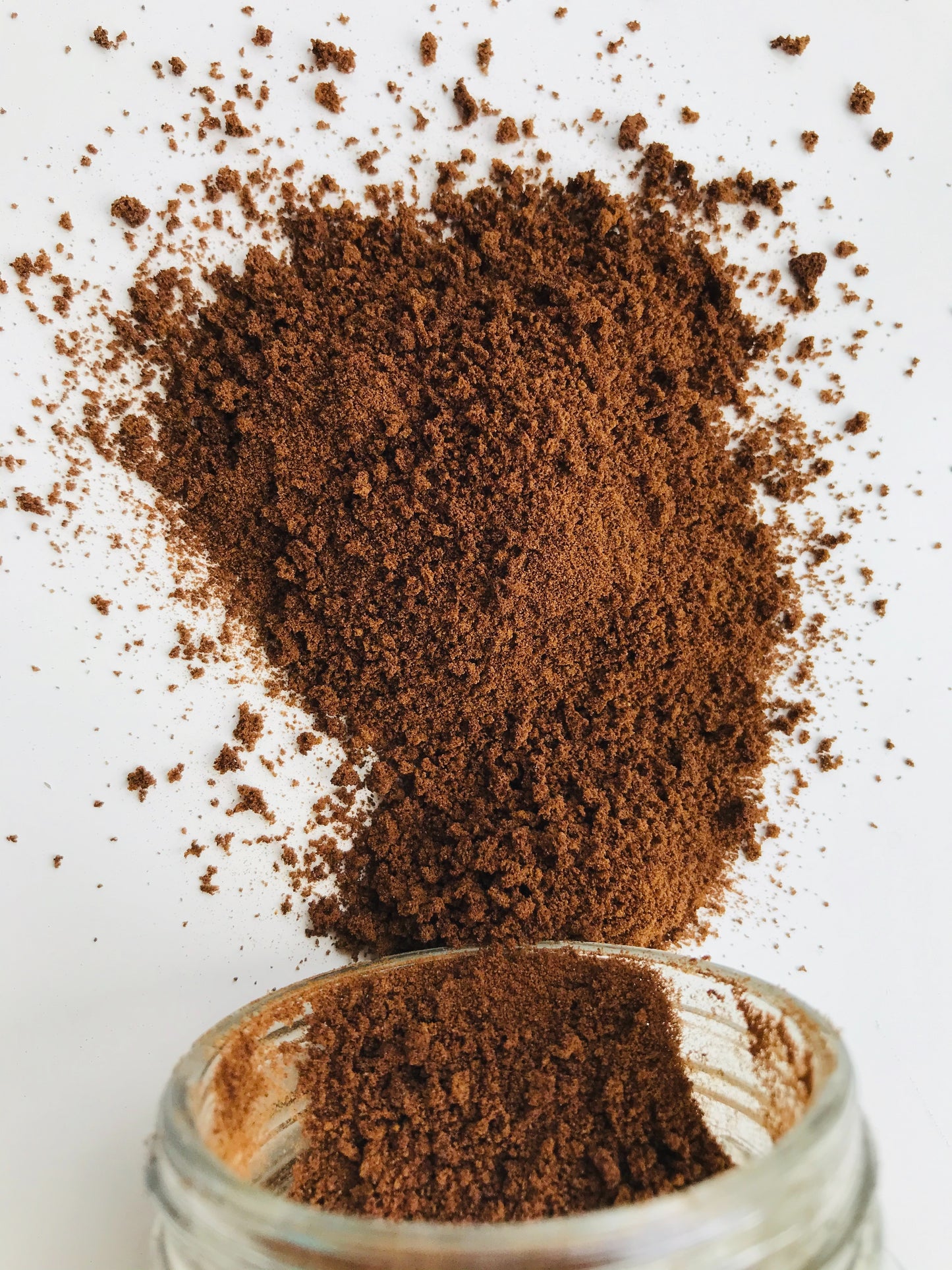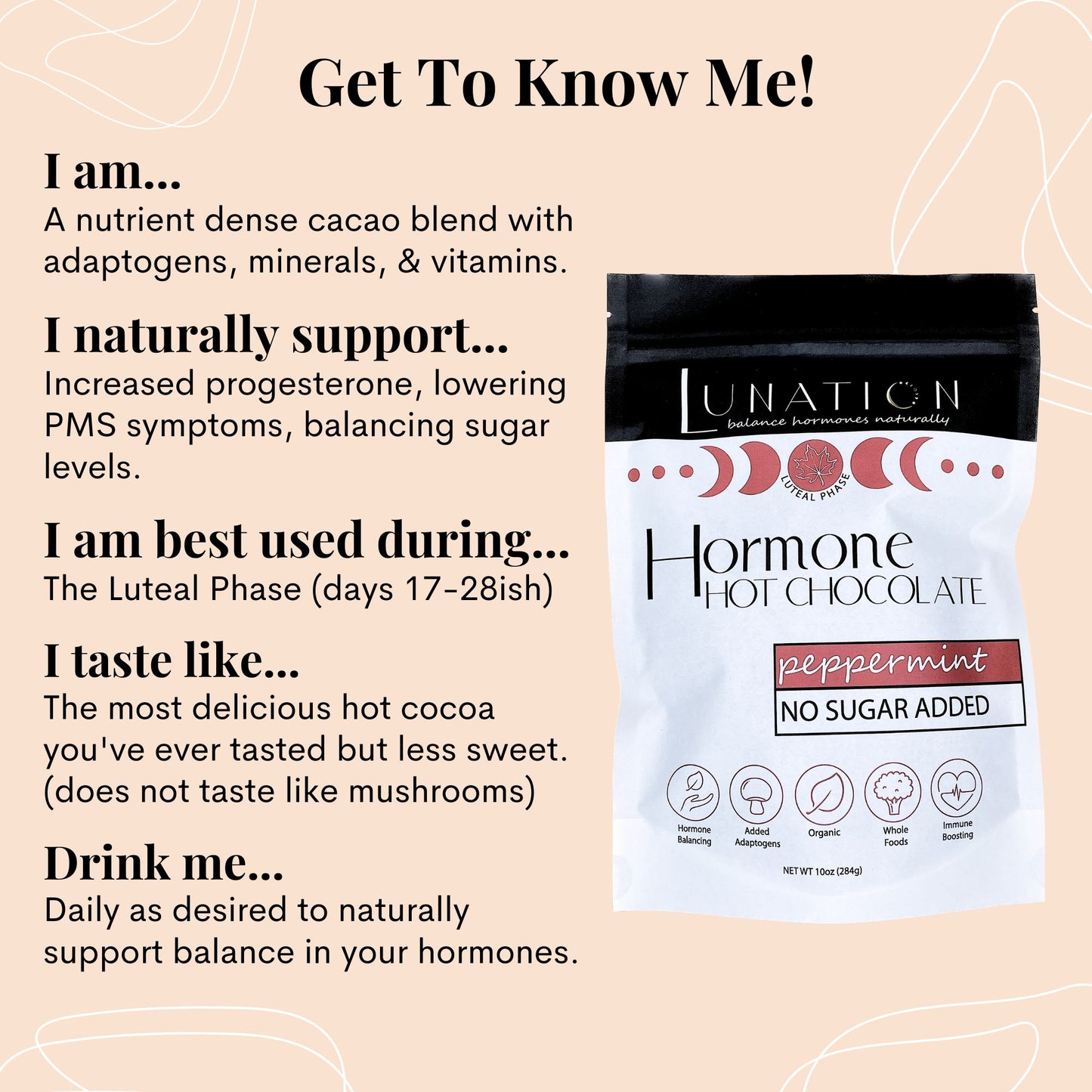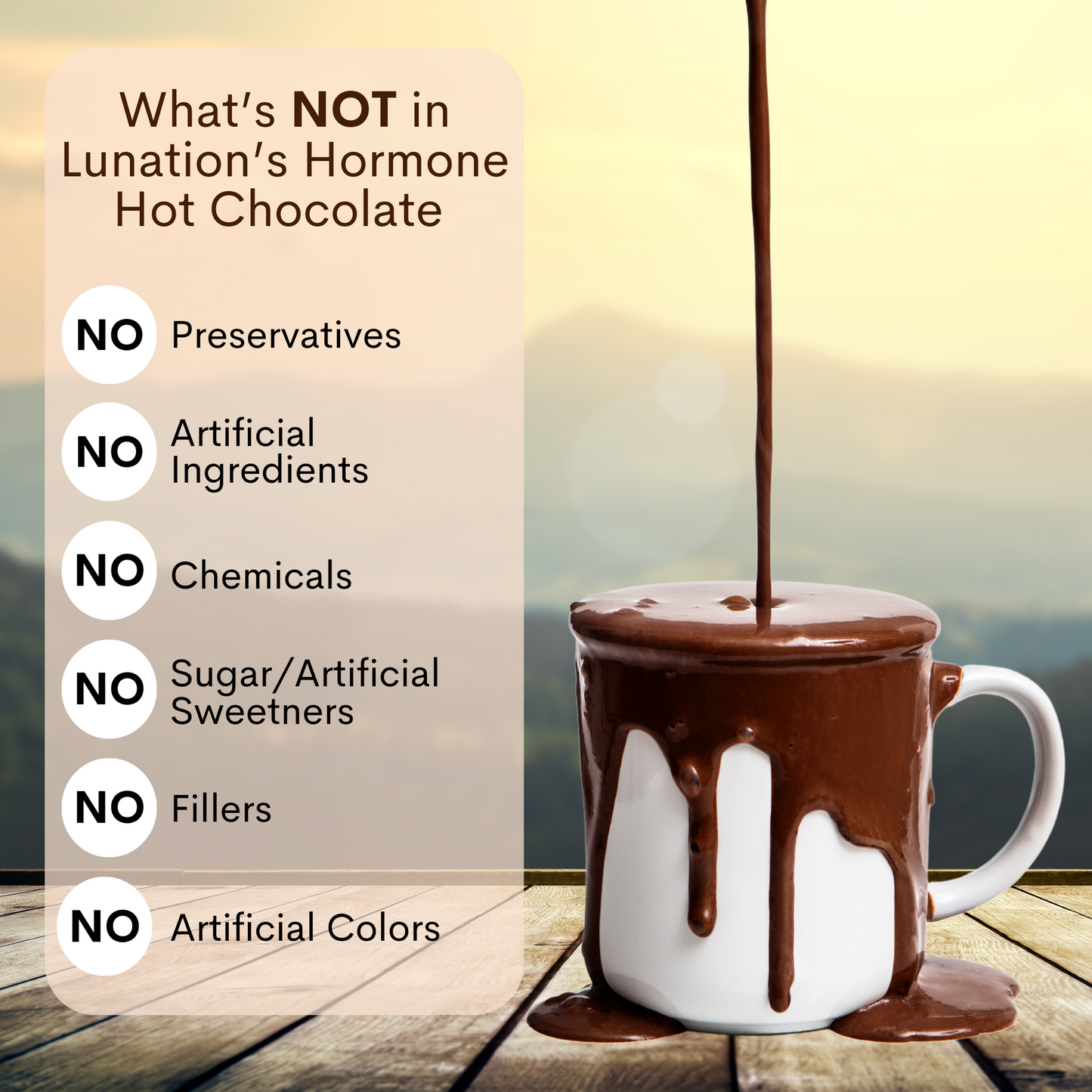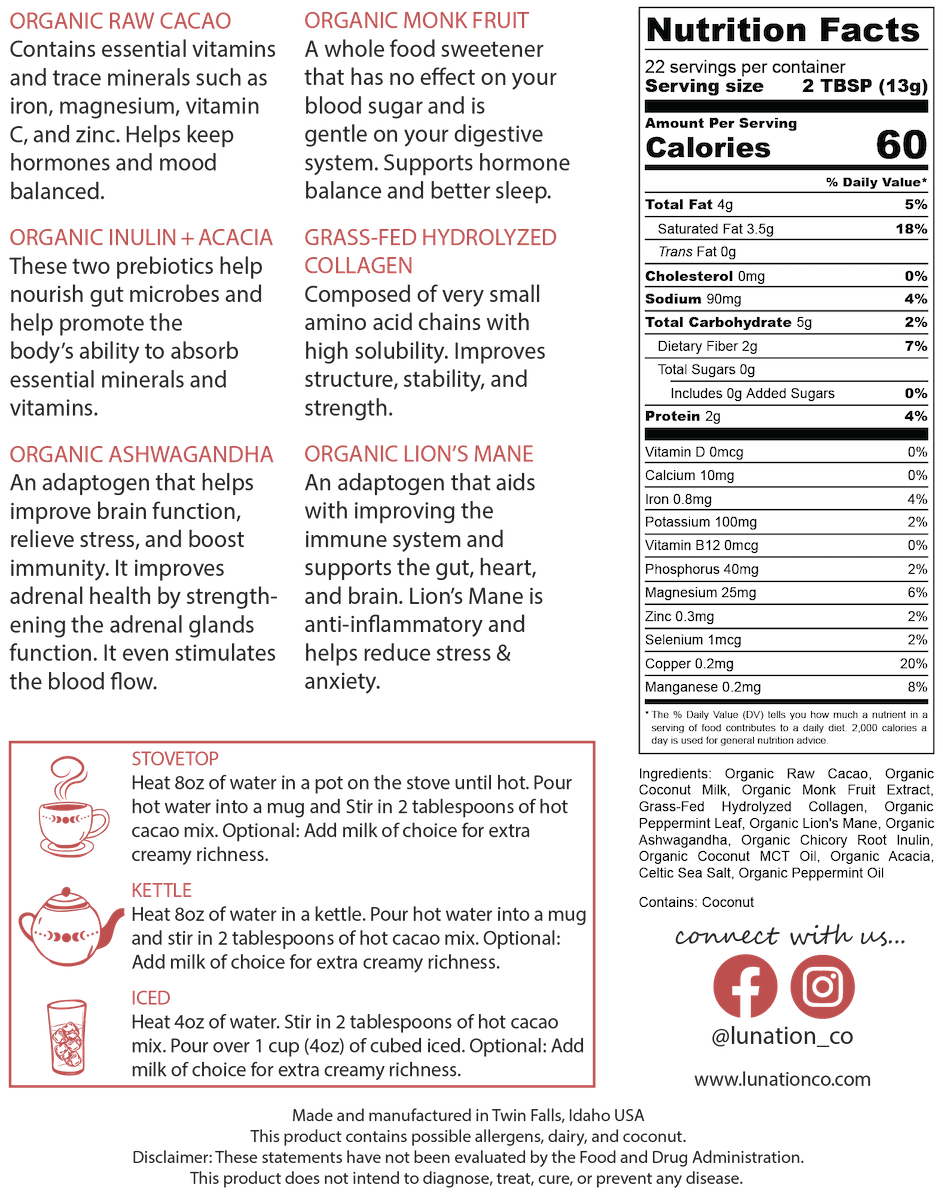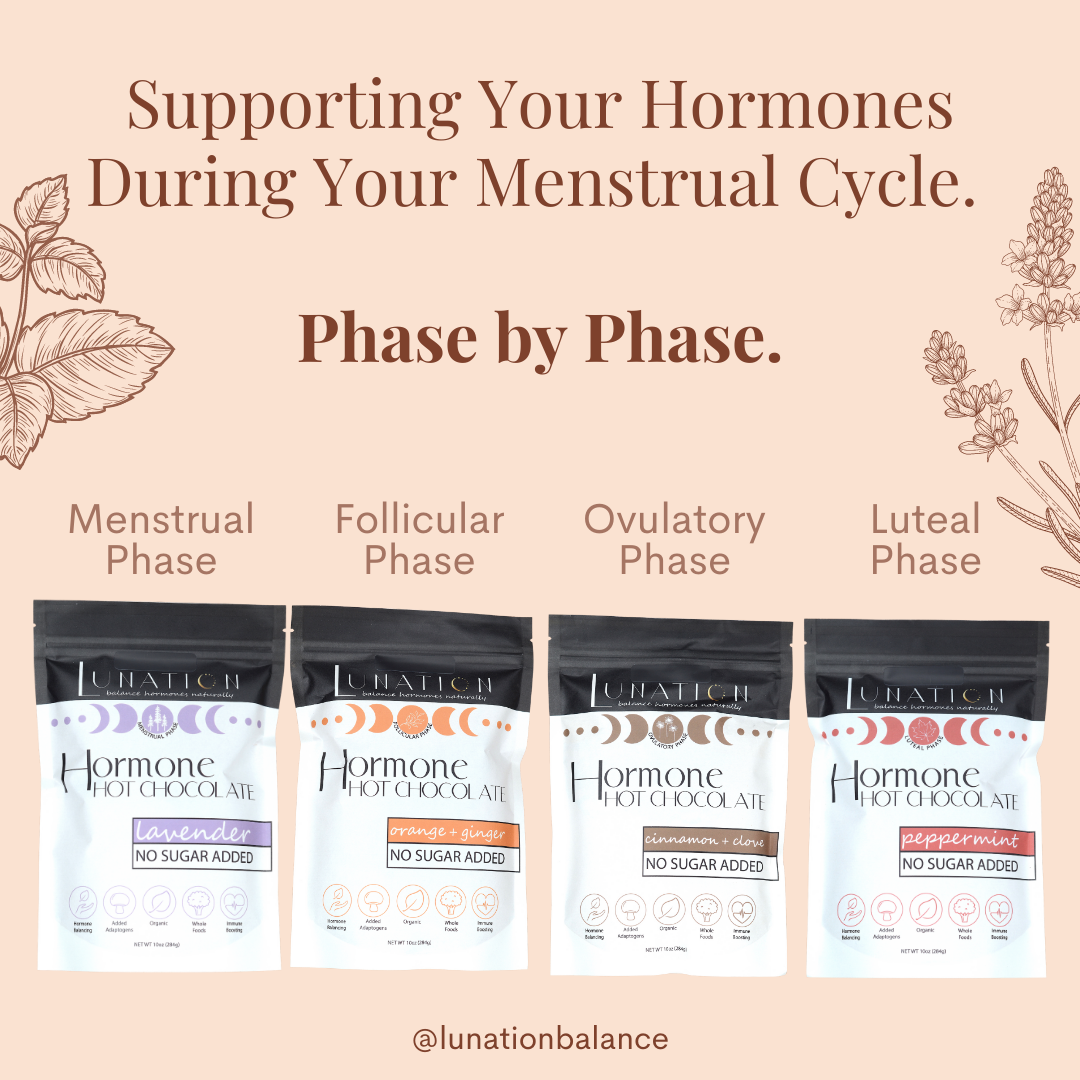 Awesome ingredients!
I purchased this while I was pregnant to get some more nutrients in my diet, and noticed a change almost immediately! I've been in a better mood and feel like I've had more energy in general. There's no refined sugars, but the muted level of sweetness from the monk fruit is perfect. It's been the ultimate pick-me-up!
Delicious
I ordered the luteal phase hot chocolate and it is delicious! It has a perfect hint of peppermint and gives me a healthy alternative to my sweet cravings!
Wow!
I love everything Lunation represents! Providing education and resources to women searching for answers. And on top of it their hot chocolate is awesome! If you've ever tried other "healthy" hot chocolates it's obvious Lunation's quality is right up there with other top brands. But it's the added nutrient dense ingredients that take them over the top for me. Love!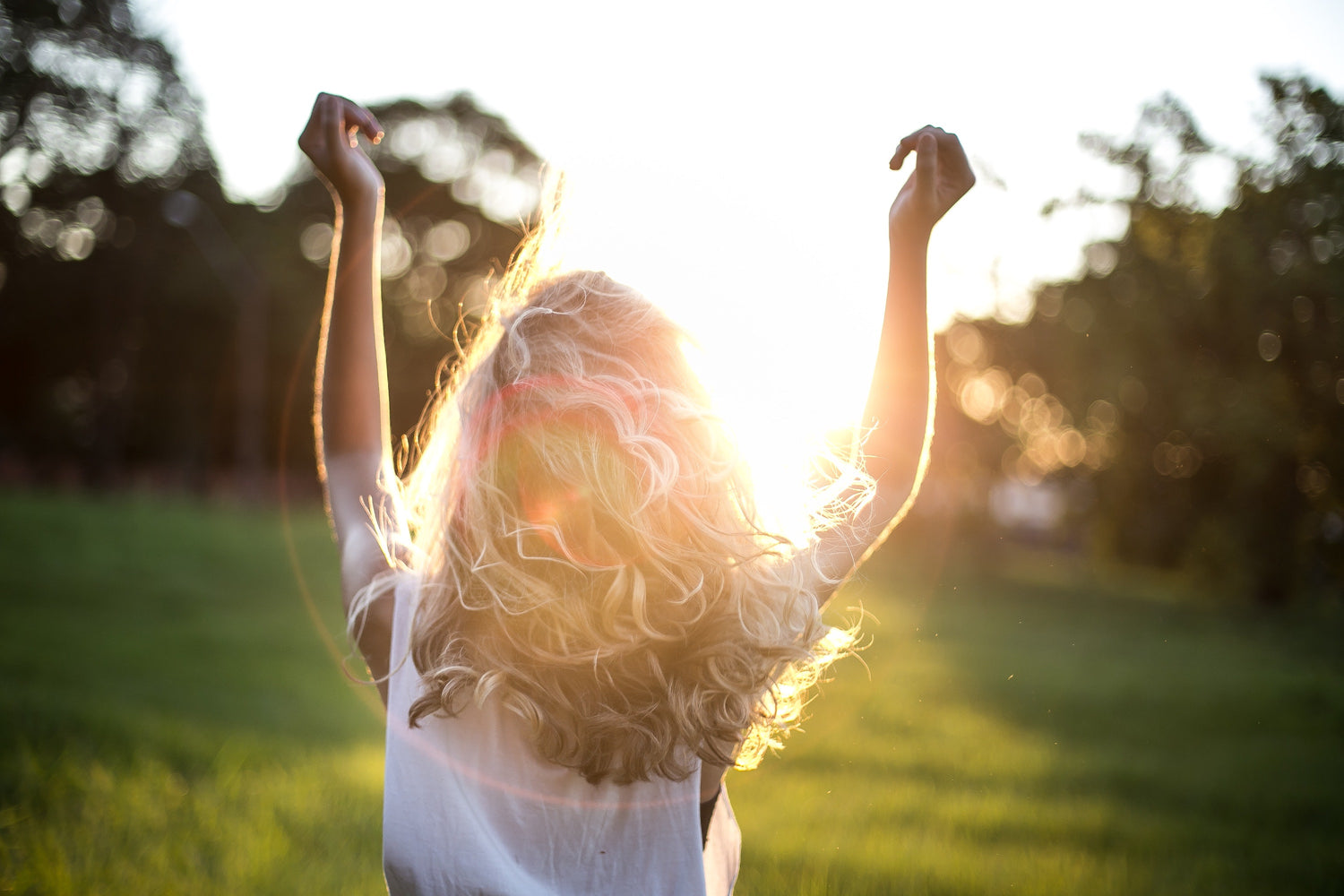 Created with Intention
We know that navigating a path to hormonal balance can be difficult in our busy, fast-paced lives. So our focus is on creating nutrient dense, quick and easy, hormone loving foods.