Regular price
Sale price
$37.00 USD
Unit price
per
Sale
Sold out
Our Cinnamon + Clove flavor is perfect to use during your Ovulatory Phase (days 13-15ish). This is the shortest phase, but gives the biggest hormonal punch! During this time estrogen levels are rising which triggers your pituitary gland to release luteinizing hormone (LH). 
Our Hormone Hot Chocolate mix is made from Organic Fermented Cacao (not to be confused with cocoa). Organic Cacao is packed with essential and trace minerals such as iron, magnesium, phosphorus, and zinc. It also has several vitamins including vitamin A, B vitamins, vitamin C and vitamin E. Our cacao is naturally fermented and pressed before being ground into a powder. In one Tbsp you get about 1 gram of fiber and 240 mg of antioxidants!
Ceylon cinnamon is considered the true cinnamon, as it is lighter and sweeter in taste. It helps reduce inflammation and improve insulin response (which is greatly needed in this phase). Contains antioxidant and anti-microbial properties. Additionally, it contains  vitamins A, K, potassium, zinc, magnesium, manganese, calcium, iron, and phosphorus, which aid in proper ovarian function. 
This mix has several added adaptogens like Maca, Shiitake Mushroom, and Turmeric to help support the Ovulatory Phase. These are nourishing foods for the endocrine system. They help balance the pituitary, adrenal, and thyroid glands. They help inhibit the growth of candida (which is the main cause of yeast infection in women). Additionally, they help support proper ovulation function and enhance sexual function. 
Naturally sweetened with monk fruit, as to not raise your blood sugar levels, which makes it low glycemic! Contains two organic prebiotics to benefit healthy bacteria living in your gut.

Don't want it as a hot beverage?? Add ice on top and cool it off. 
Additional options: add to yogurt, oatmeal, smoothies or even sprinkle it on cereal. 
Organic

Whole Foods

No Sugar Added

Immune Boosting

Supports Hormones

Added Adaptogens

Ovulatory Phase

Nutrient Dense

Fermented Cacao

Prebiotic

Gluten-free

Compostable 

Packaging
Ingredients

Organic Fermented Cacao, Organic Coconut Milk, Grass-fed Hydrolyzed Collagen, Organic Monk Fruit Extract, Organic Shiitake, Organic Maca, Organic Ceylon Cinnamon, Organic Coconut MCT Oil, Organic Turmeric, Organic Chicory Root Inulin, Organic Acacia, Organic Clove, Sea Salt, and Organic Ceylon Cinnamon Essential Oil.
Instructions

Stovetop:

Heat 8oz of water in a pot on the stove until hot. Pour hot water into mug and stir in 3 tablespoons of hot cacao mix. Optional: Add milk of choice for extra creamy richness. 

Kettle:

Heat 8oz of water in a kettle. Pour hot water into mug and stir in 3 tablespoons of hot cacao mix. Optional: Add milk of choice for extra creamy richness.

Iced:

Heat 4 oz of water. Stir in 3 tablespoons of cacao mix then stir. Pour over 1 cup (4 oz) of cubed ice. Optional: Add milk of choice for extra creamy richness.
Share
View full details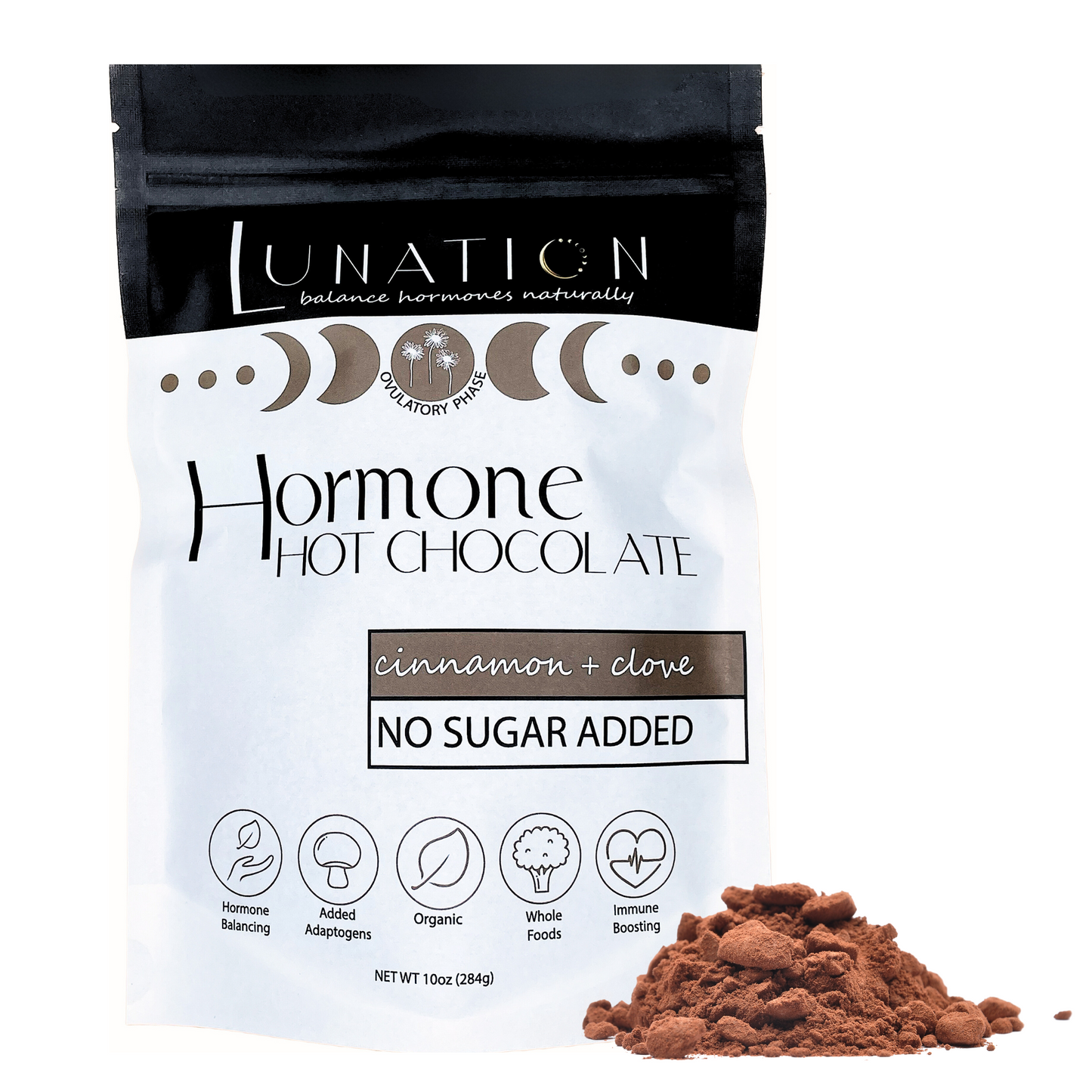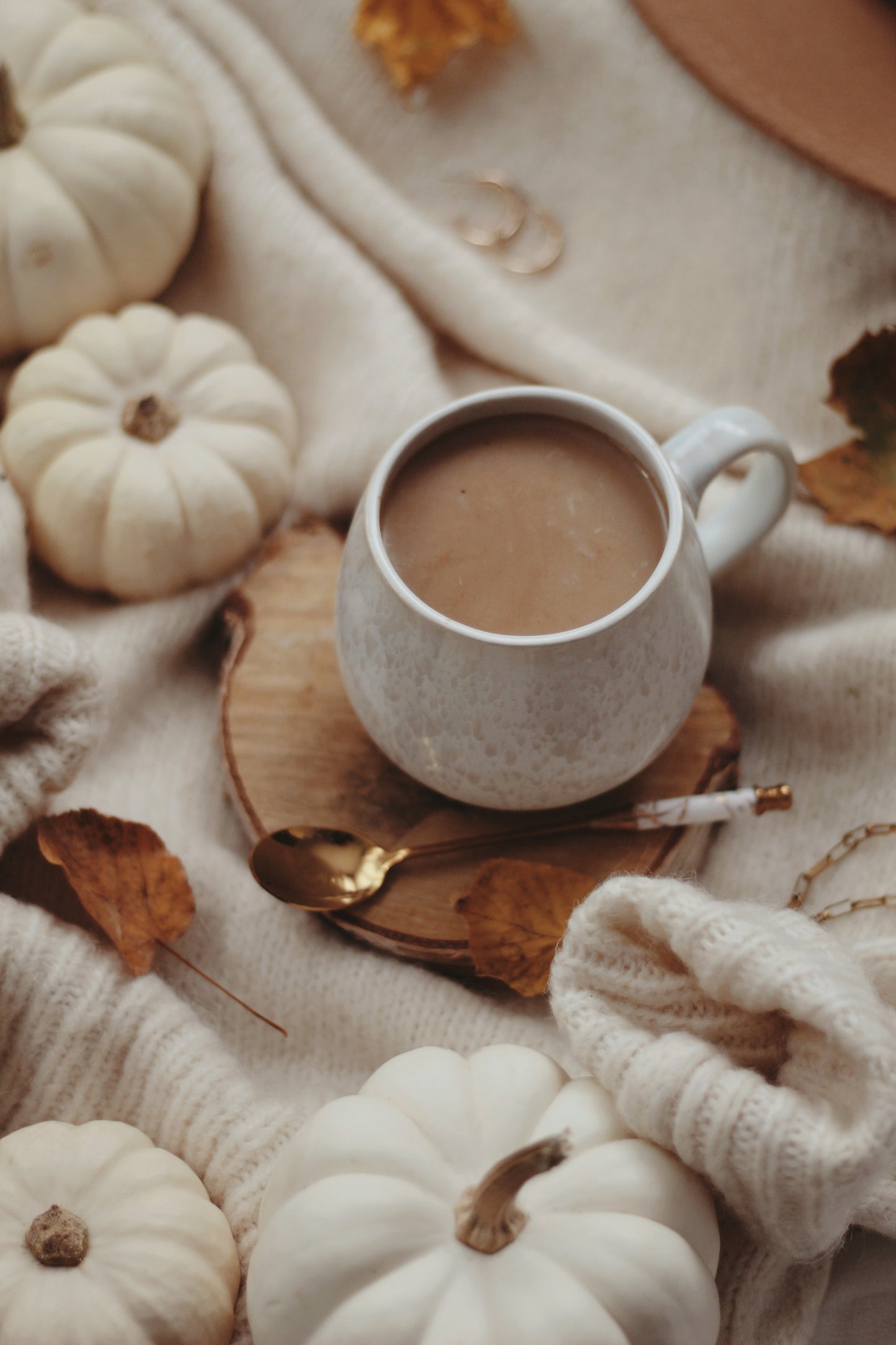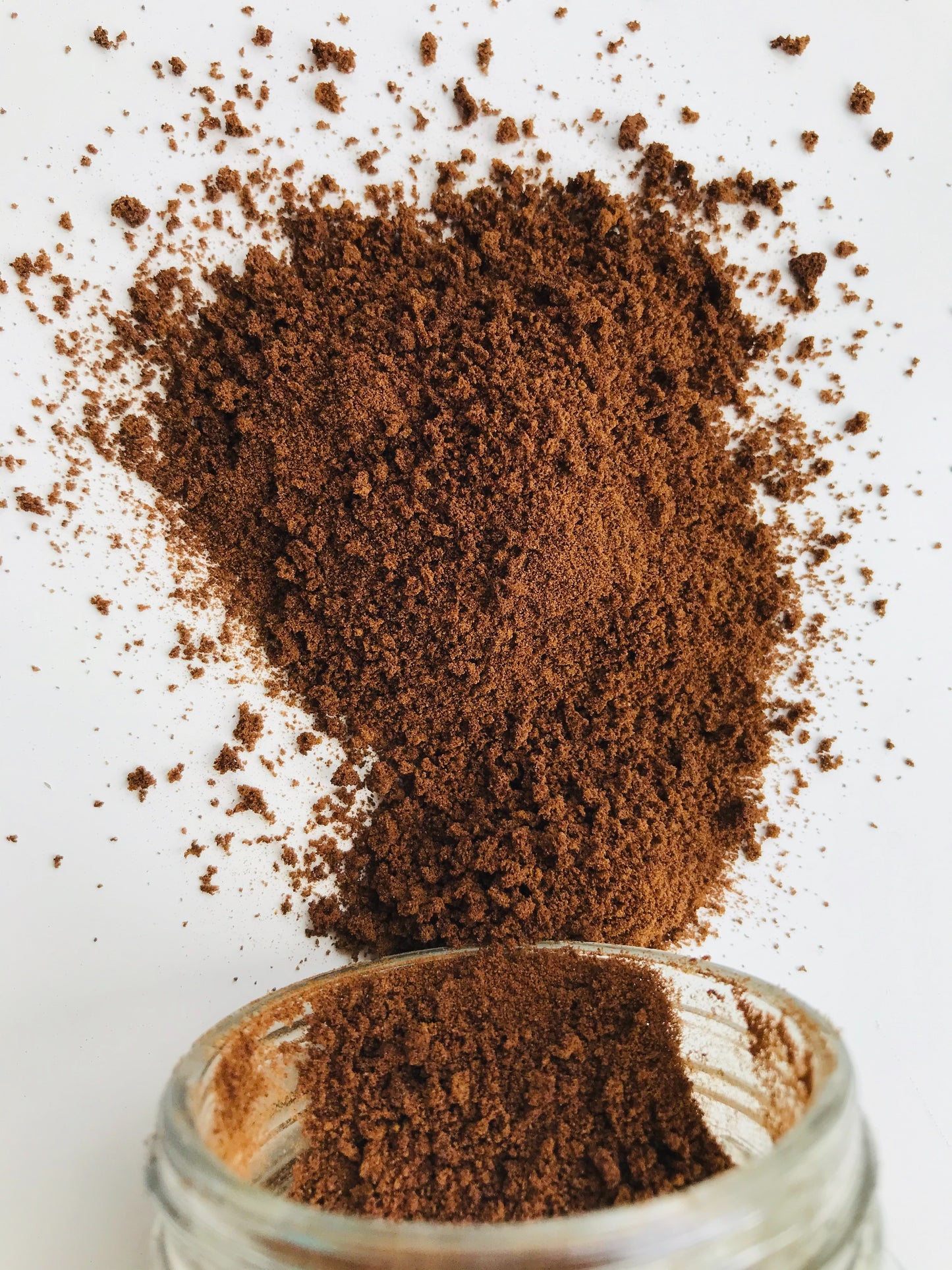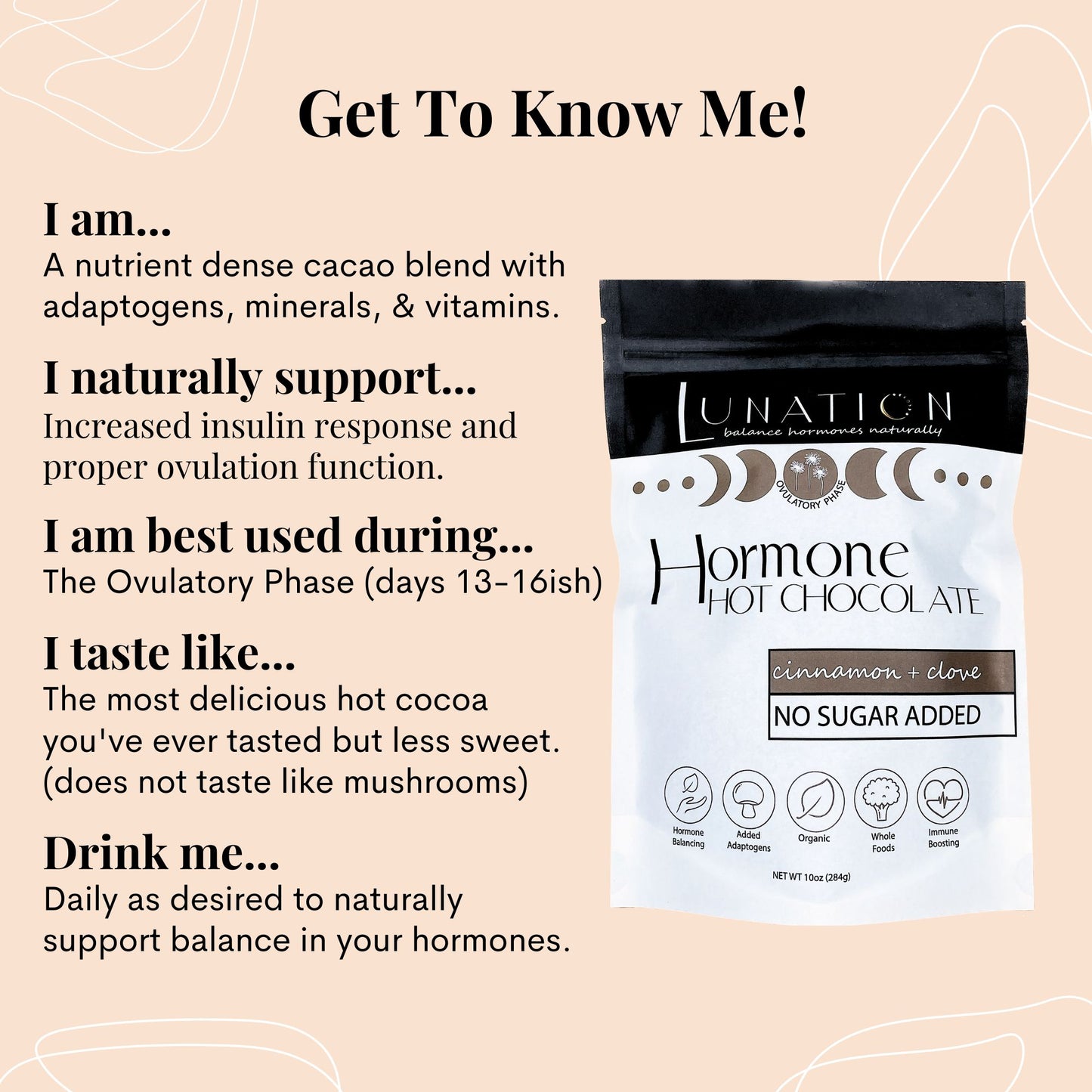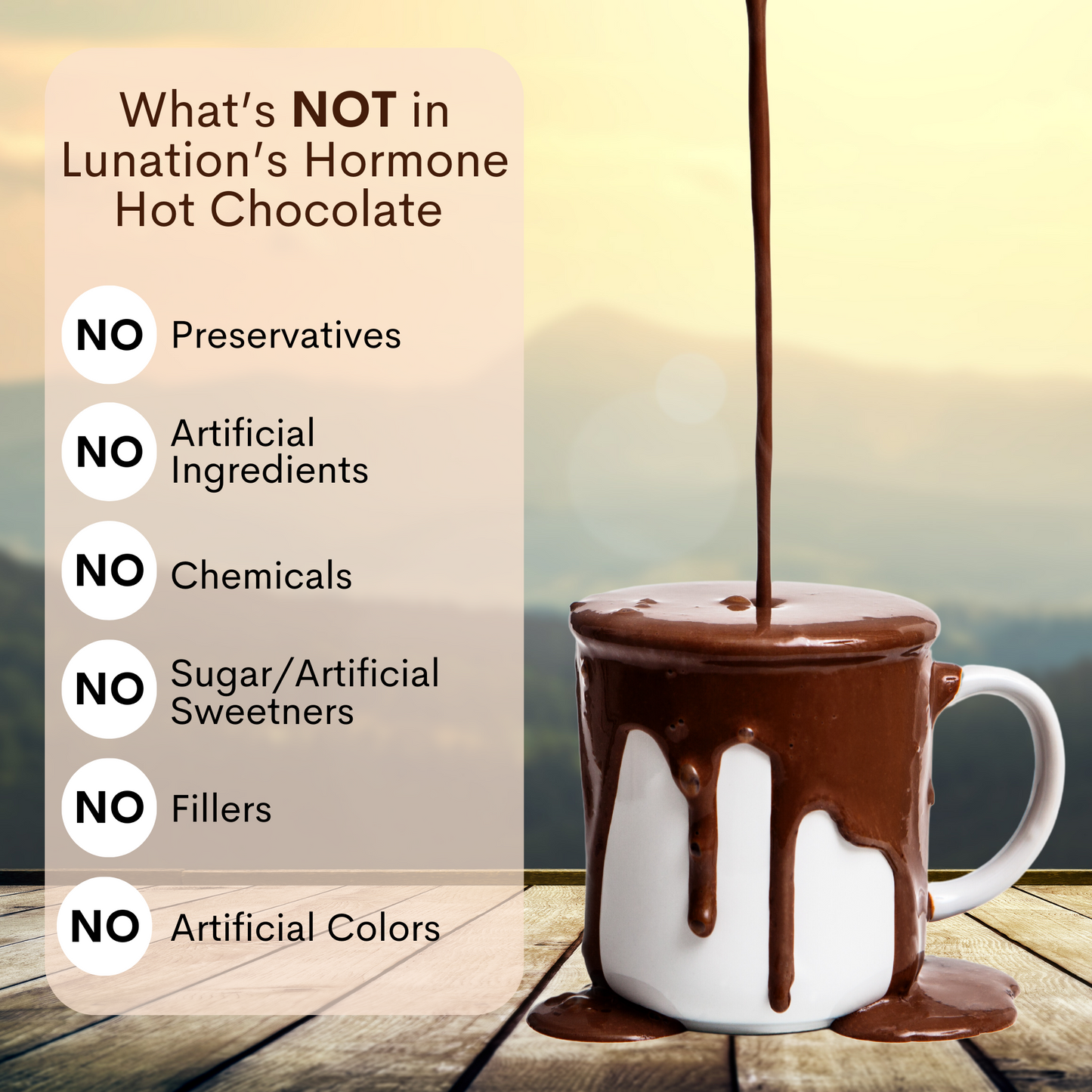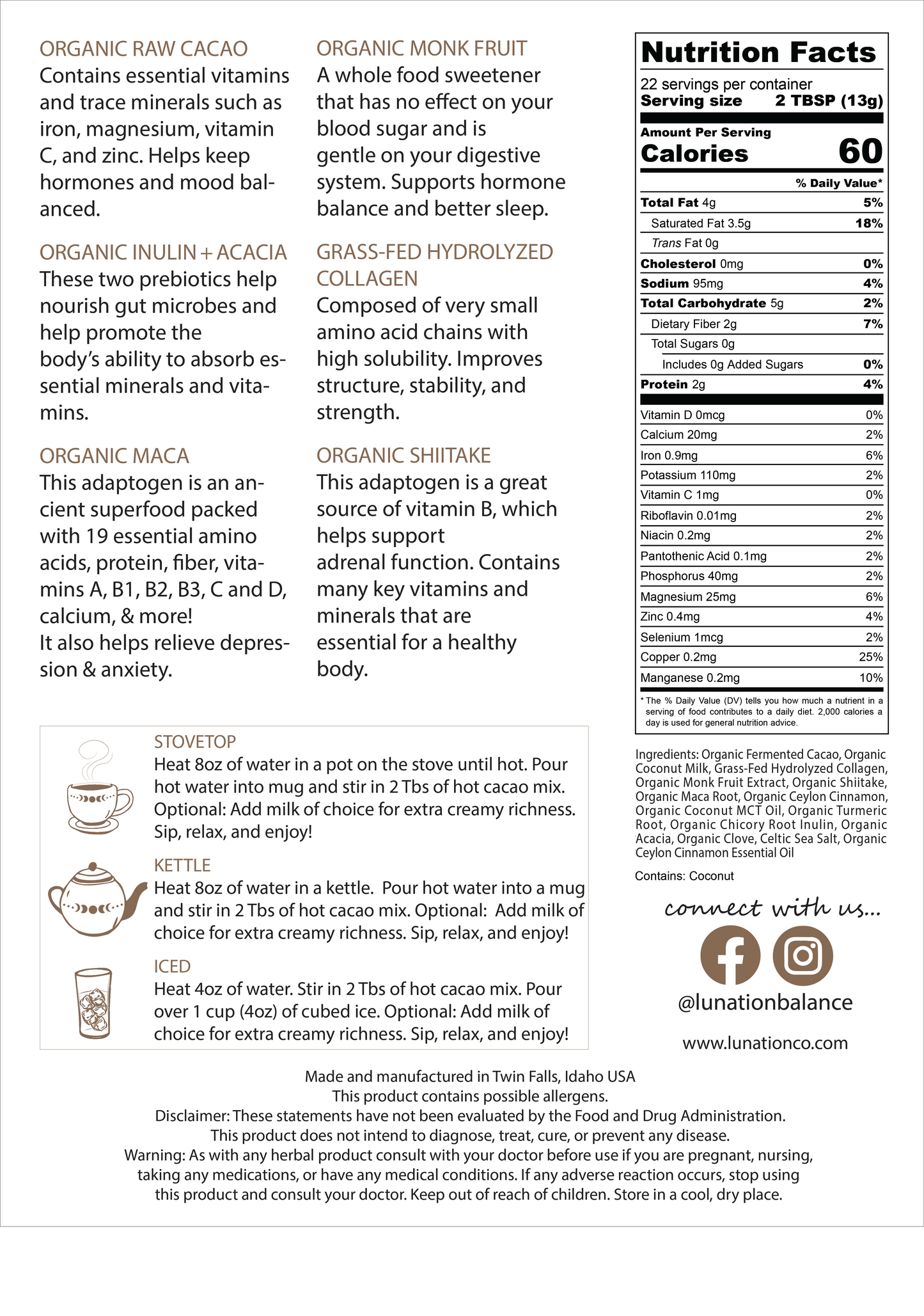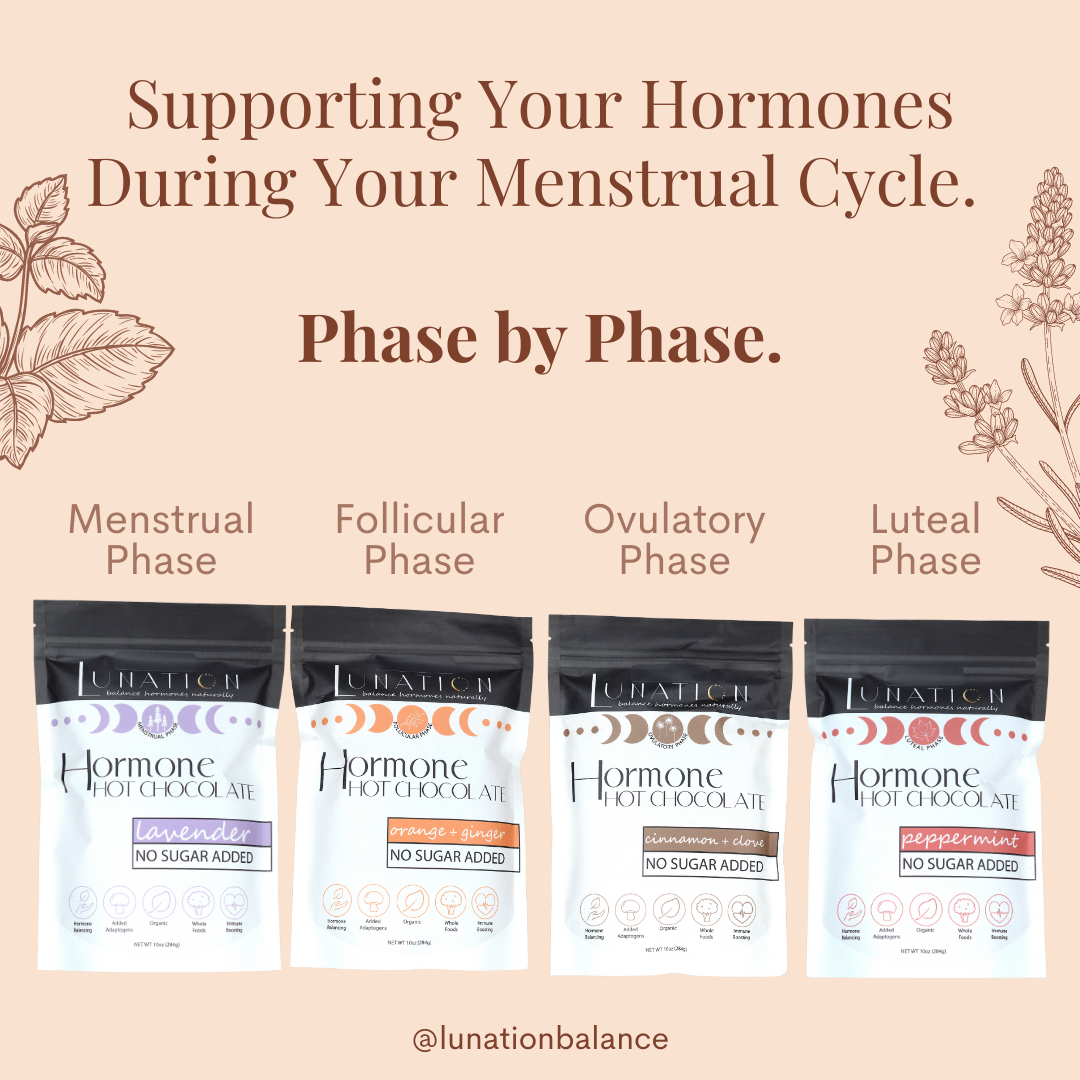 Paleo Friendly
I've been eating Paleo for a while and was so excited to see this hot chocolate is Paleo friendly! It's cheaper than other hot chocolates I've tried with way better ingredients. I love that it has less sweetener as it works great for days I want my food to be less sweet, but it is also super easy to add additional honey/ monk fruit when I want it!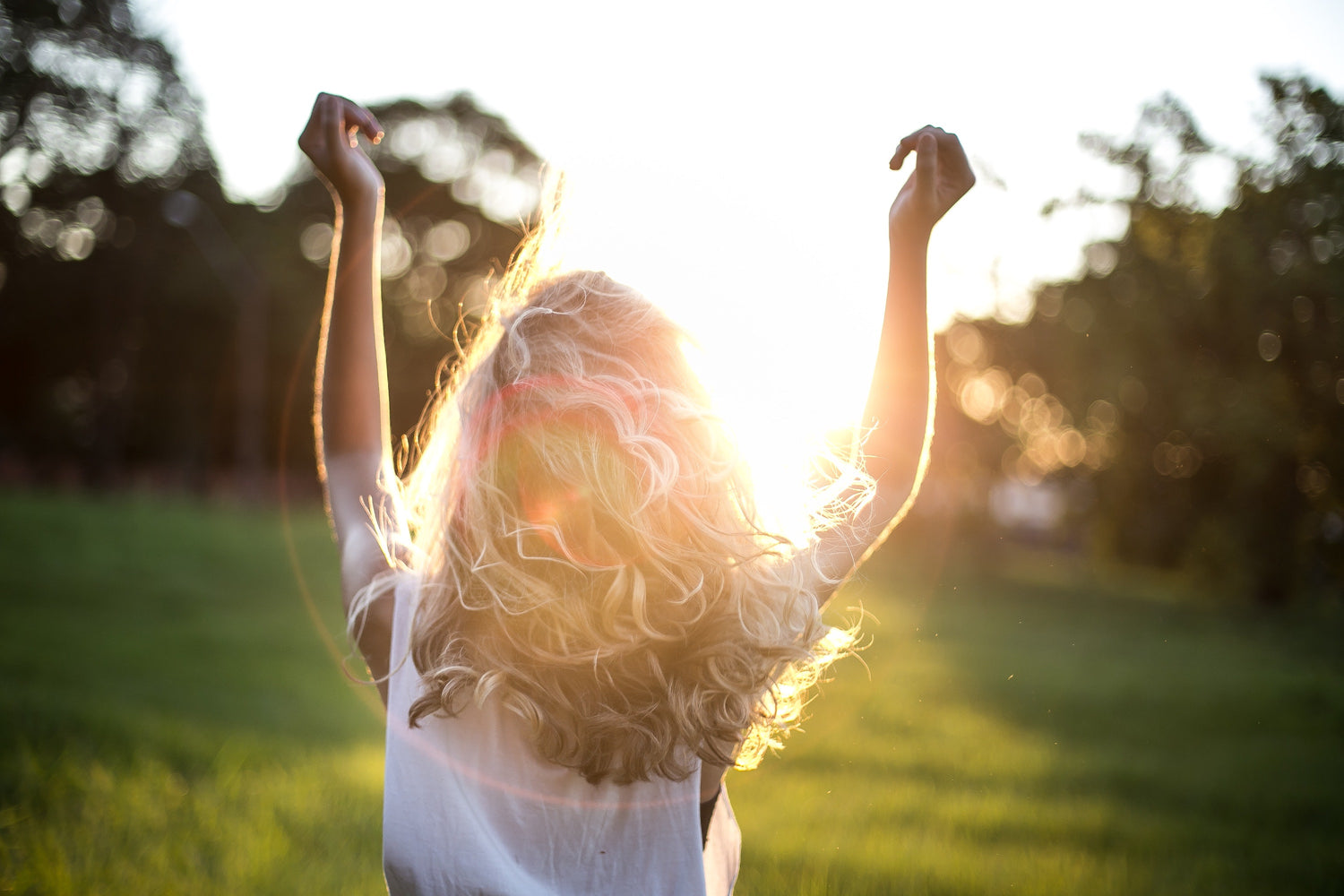 Created with Intention
We know that navigating a path to hormonal balance can be difficult in our busy, fast-paced lives. So our focus is on creating nutrient dense, quick and easy, hormone loving foods.